Perimenopause and Menopause - the Facts and Cassia Health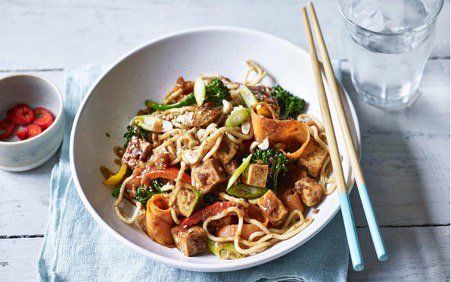 The words as a woman we all dread to hear; 'you are entering the perimenopause' or 'it's just the menopause'. But what does this mean, and do I have to take HRT? The answer, for most of us - Not necessarily -  there is a wealth of evidence which points to natural support through life changes, using plant-based oestrogens and a change to some of our lifestyle bad habits!
Perimenopause and menopause have two different meanings although occasionally they are discussed with each client as being the same health state during some consultations
Perimenopause is the beginning of the hormone change known as the Menopause and usually starts in the early 40th Decade although for some, it may start earlier or later. It is the time in a woman's life when the ovaries start to produce less Oestrogen and with this, less eggs for fertilisation.
The process naturally continues until after 1-2 years as the Oestrogen levels fall to a critical level whereby and at this time a woman enters a condition referred to as ' The Menopause'. This being a state whereby the menstrual cycle has finished.
During the perimenopause a woman may experience:
• Irregular periods
• Hot flushes; sudden feeling of heat, facial redness, sweating.
• Fatigue – can often be due to excessive 'heat' at night causing a lack of night rest
• Mood swings. Irritability, depression, anxiety, lack of get up and go, tension, anger, sadness
• Changes to the vaginal moisture causing pain during sexual intercourse
• Urinary urgency or incontinence
• Breast tenderness
• Musculoskeletal pain and stiffness: Oestrogen has an effect bone density and other musculoskeletal tissues such as muscle tendon and ligaments. It improves muscle mass and strength and the collagen content within connective tissue.
Menopause is the end of the perimenopausal cycle and marks the end of the reproductive cycle.
Additional symptoms that a woman may experience
• Headaches
• Weight Gain
• Hair loss
• Loss of sexual Libido
• Depression
• Racing Heart
• Joint aches and pains.
Cassia Health appreciates that for a certain proportion of women, using pharmacological products can alleviate symptoms and bring relief. Looking at lifestyle factors, diet and exercise some of the symptoms can be managed and with delicious dietary menus produced by Karen our Menu coordinator changing your lifestyle to embrace a new lifecycle does not need to be difficult.
Dietitians and chefs are aware that some plants have isoflavones which are part of a group of plant based chemicals called Phytoestrogens which act like a weaker form of Oestrogen within the body.
Soy Milk and Tofu are two food products which contain isoflavones
We are delighted to showcase one of Karen's recipes for Menopause support. We love this recipe as it can be eaten hot or cold so it can be served up for the family or taken cold in a lunchbox for a work break treat
It does contain nuts so for those of you who are allergic to nuts please substitute with edamame beans.
We hope you enjoy the free recipe, and we look forward to next month's blog 'Exercise for menopausal weight gain – what actually works?'. next month
Happy Eating!
Sarah
Tofu peanut vegan stir-fry
If you like lots of sauce in this vegan tofu stir-fry, you can double the ingredients and pour in as much as you prefer. It makes a delicious dressing or marinade for tofu if you have any left over.
Ingredients
• 180g/6oz firm tofu, drained
• 1 tbsp sesame oil
• 4 garlic cloves, crushed
• thumb-sized piece fresh root ginger, grated
• 1 small red chilli, finely sliced
• 300g pack straight-to-wok medium noodles
• 1 red pepper, seeds removed and sliced lengthways
• 1 yellow pepper, seeds removed and sliced lengthways
• 4–5 Tenderstem broccoli stems (around 85g/3oz)
• 5 spring onions, finely sliced
• 1 large carrot, peeled into ribbons
• pinch salt
• 1 tsp sesame seeds, to garnish
• 1 tbsp chopped peanuts, to garnish
For the sauce
• 2 tbsp sesame oil
• 3 tbsp tamari or soy sauce
• 1 tbsp maple syrup
• 1 tbsp freshly grated root ginger (or 1 tsp ground ginger)
• 2 tbsp peanut butter (smooth or crunchy)
Method
• Whisk all the sauce ingredients together in a large bowl with 100ml/3½fl oz water.
• Cube the tofu and cover in half of the sauce (setting the other half aside).
• Put a wok over a high heat, add the sesame oil and fry the tofu for about 5 minutes. Add the garlic, ginger and chilli and fry for a further 2 minutes.
• Add the peppers, broccoli and spring onions, reserving a handful to garnish, to the stir-fry and toss over a high heat for 3–4 minutes before adding the carrot ribbons. Add the noodles, pour in the remaining sauce and season with the salt. Stir-fry until the noodles are coated in the sauce and heated through.
• Serve the stir-fry with the reserved spring onions, sesame seeds and chopped peanuts to garnish.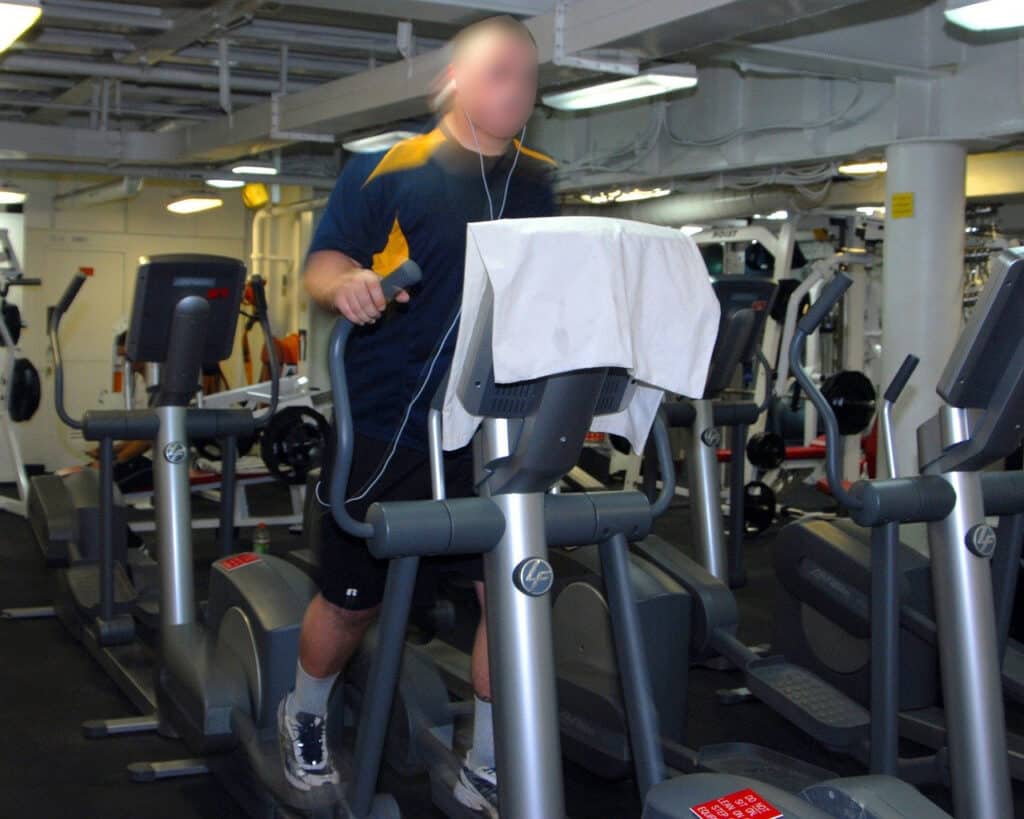 5 High Intensity Interval Training (HIIT) Mistakes
It's no big surprise that high Intensity Training (HIIT) continues to be popular with its promise of quick and effective weight loss and lean muscle building. However, despite its beneficial effects people often make mistakes, which means they do not achieve the results they are promised or expect. So here are 5 of the biggest …
5 High Intensity Interval Training (HIIT) Mistakes Read More »